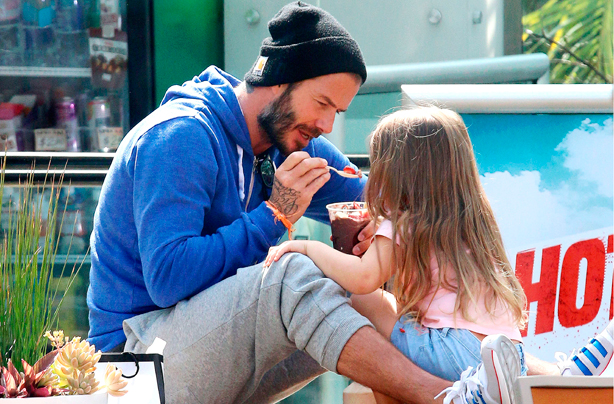 David and Harper: April 2015
Great as it is to have three big brothers, it can't be easy being the only little lady in the Beckham household - so it's nice to see David spending some one-on-one time with Harper in the LA sunshine.

The pair were pictured sitting outside and sharing a sweet treat believed to be an acai bowl, which is a vitamin-packed smoothie made from berries and other fruits and grains. This nutritious choice could be influenced by Harper, who, David recently revealed, has taken to calling him 'chubby' (although we can't see any evidence of extra lbs under that hoodie!)

Still, it's nice to see Harper embracing the healthier side of life - our kids won't touch anything that isn't covered in sprinkles...