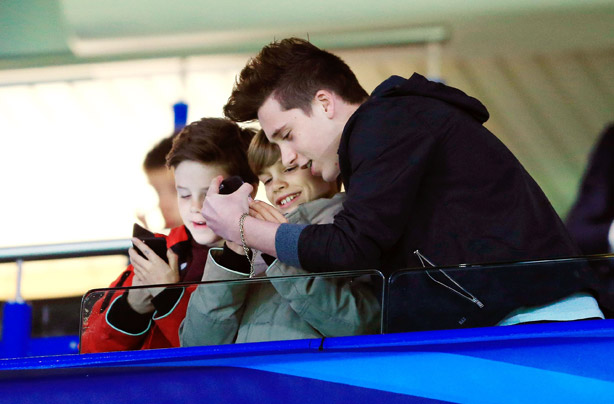 The Beckham boys: 11 March 2015
We've been cooing over these pics of the Beckham siblings at Chelsea FC's ground this week. Especially after we heard these cute quotes about the celeb family. Apparently, the Beckhams have 'the best behaved kids in Hollywood'.

A source told OK! USA: 'David and Victoria always wanted to raise their family with old-fashioned values, and they've stuck to that.

'They always make sure the kids pick up after themselves and earn an allowance by doing chores.'

Even Heidi Klum once said: '[Victoria] has the best behaved kids in the world. They're so polite and well-spoken, it's amazing. The other parents stand there in awe listening to the boys speak so politely and correctly.

'When we go to all their birthday parties, each of the kids writes handwritten thank-you notes on their own headed paper. None of the other kids do.'

Isn't that nice to hear? Was it possible to love David Beckham even more?