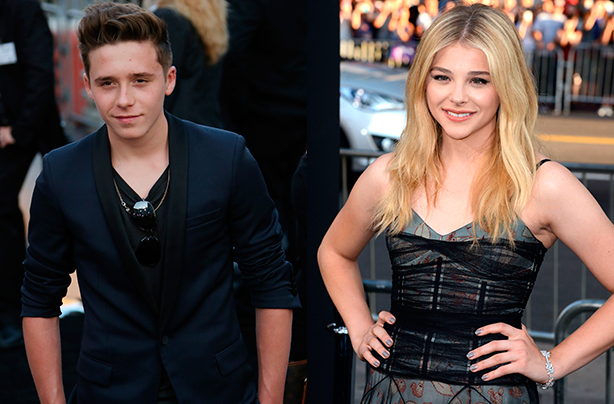 Brooklyn and Chloe Moretz at a film premiere, LA: 20th August 2014
We're having a hard enough time accepting how grown up Brooklyn looks these days, let alone the idea that he might have started dating!

The oldest of the four Beckham siblings, 15, attended the If I Stay film premiere in LA with rumoured girlfriend Chloe Moretz, 17, who stars in the flick. Although the pair didn't pose together, it's not the first time the young celebs have been spotted in each other's company around LA.

Dating or not, it's clear to see that Brooklyn has definitely inherited his father's fashion sense.