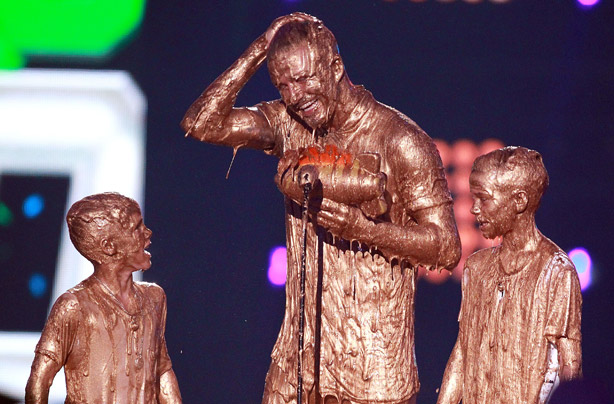 David Beckham, Romeo and Cruz get slimed: 17th July 2014
We just love this picture of the Beckham boys. The trio were appearing at the Nickelodeon Kids' Choice Sport Awards where David was to collect his 'Legend Award.'

David might have prepared by drafting a speech, wearing a fancy new outfit, practised his smile for the camera, and all the usual red carpet formalities, but he might not have been prepared for what came next. It seems Nickelodeon bosses fancied playing a little trick on the star and his kids, Romeo, 11, and Cruz, 9, by covering them in slime, live on stage!

And what colour slime could be more suited to soak old Golden Balls in? Well, the picture says it all.