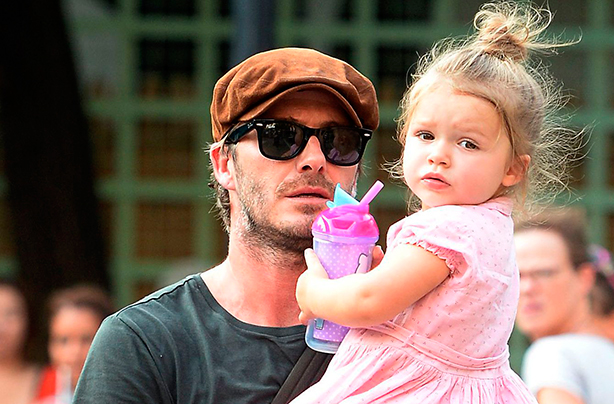 Harper's third birthday: 10th July 2014
Happy Birthday to you Harper Beckham! And look how much you've grown? The youngest member of the Beckham clan is now three years old and getting cuter by the day (hardly surprising when you take a look at her dishy dad... ).

We can't get enough of seeing Harper out and about with her famous family, and we bet she's being thoroughly spoilt today.