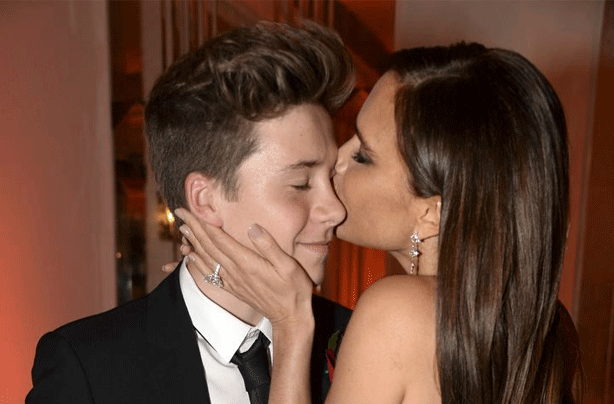 Brooklyn and Victoria Beckham
He may be 14 now but this photo just proves you're never too old to get a kiss from your mother! And it looks like poor Brooklyn is grinning and bearing it as best he can.

Victoria planted the cute kiss on her son's cheek as he accompanied her to Harper's Bazaar Women of the Year Awards.

Sorry Brooklyn, but you've got years of embarrassing-parent moments to come yet!