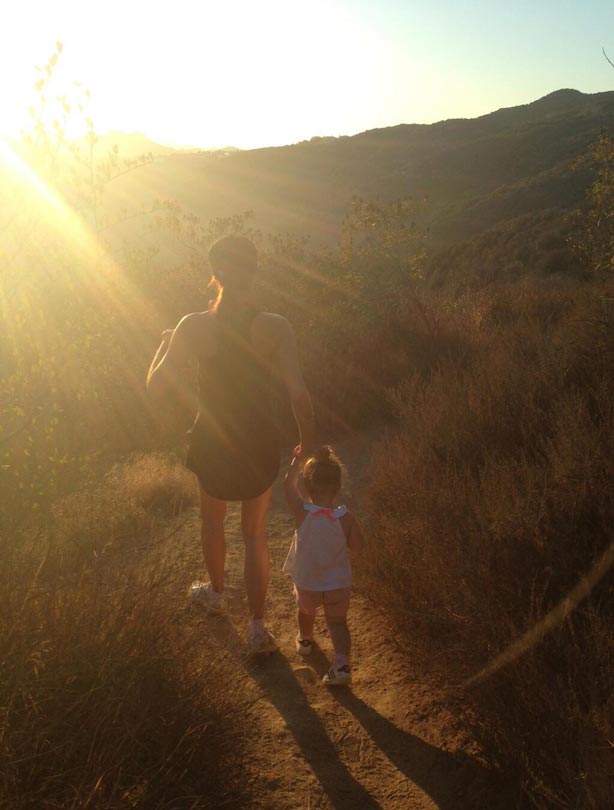 Victoria and Harper Beckham: 23 August 2013
Aww how sweet is this pic of mother and daughter walking hand in hand in the sunshine? Victoria posted the pic on her Twitter account with the caption 'Love hiking with my babies!'

The family are currently in LA and it looks like they're making the most of the outdoorsy lifestyle, just look at Victoria's choice of footwear!