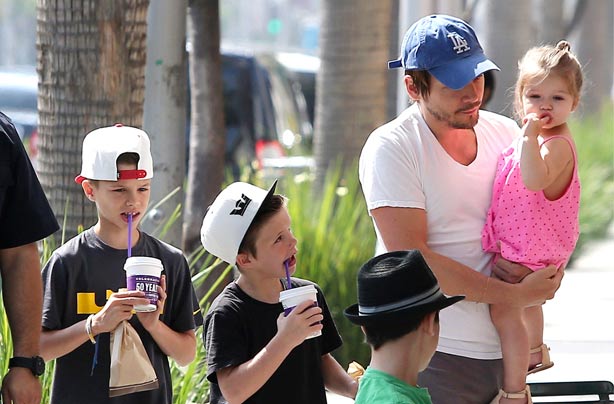 Romeo, Cruz and Harper Beckham: 1 June 2013
Aw! How adorable is Harper Beckham? She looks all pretty in pink in this cute little dress. Her and her older brothers, Romeo and Cruz, were out and about in LA with Ken Paves, their mum's close friend and hairdresser.

It's Harper's 2nd birthday next month, we wonder what pressies she'll be getting!