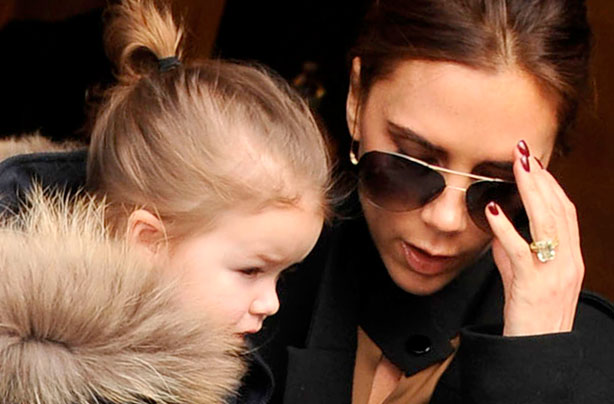 Victoria Beckham and Harper Beckham: 13th February 2013
Victoria Beckham took to the streets of New York for a bonding shopping trip with her daughter Harper.

It's cold in the Big Apple at this time of year, which is no doubt why Harper is wearing such a cute fur hood. Hope it keeps her warm!