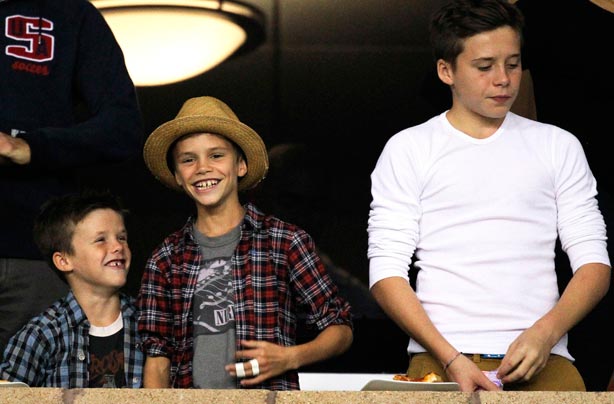 The Beckham Boys: 4th November 2012
Cruz, Romeo and Brooklyn Beckham were seen cheering on their dad during the LA Galaxy v San Jose soccer match, on 4th November 2012.

We wonder how 10-year-old Romeo hurt his fingers that were bandaged together? They didn't seem to bother him too much, he was seen laughing and joking with his brothers during the game.