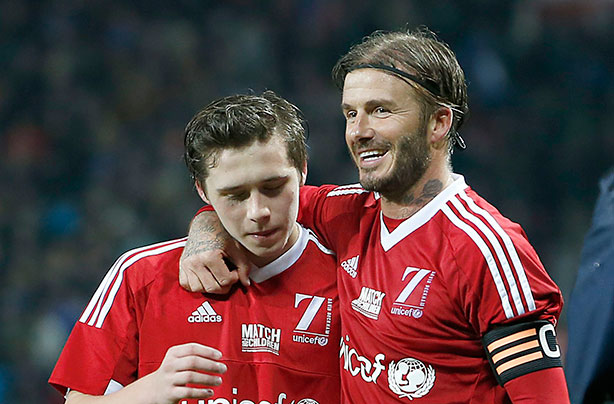 UNICEF Football Match, Old Trafford; 14 November
It was the historic moment that Manchester United fans and general lovers of the Beckham brood have been waiting for since Brooklyn was born in 1999 - both Beckham boys on the pitch together.

As if we couldn't love David anymore, on Saturday night during a charity football match for UNICEF, the former England captain subbed himself off the pitch for fellow number '7' shirt-wearer and 16-year-old son Brooklyn.

David may have left the club over 12 years ago but the heartwarming stunt shows he still knows exactly how to please the fans.

It doesn't seem that long ago that David proudly paraded a baby Brooklyn around the pitch at the Old Trafford in 2000.

Somebody pass us the tissues...