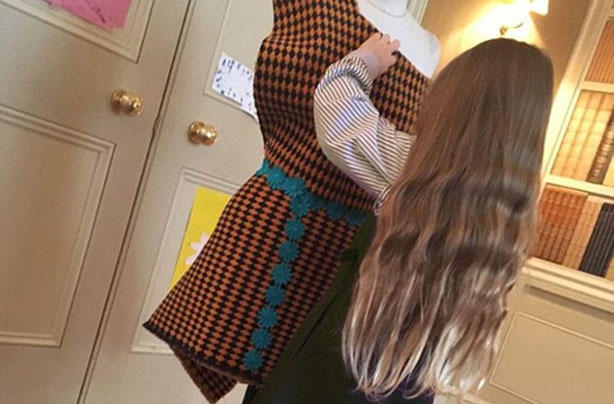 Harper follows her mum's fashionable footsteps
David recently shared a picture of his daughter in a football shirt, maybe hoping she would take after him, but it seems the four-year-old tot might take after her mummy after all.

In a very sweet Instagram post, Victoria Beckham gushed about her little princess, saying: 'Draping like mummy #proudmummy'. The youngest of the Beckham brood is already one of the most stylish kids in the world, even earning her mum's 'chic' seal of approval, so we wouldn't be surprised if she grew up to be a fashion designer just like her mum VB (of course we're for a Spice Girls-like pit stop first, maybe with Blue Ivy and North West?).

But when she's not hard at work with mum, Harper apparently has some very good company at home. David told American magazine GQ that the two spend hours watching Frozen together. How cute!

The former footballer also said he gets 'physically ill' when he has to leave the kids to go on business trips, now that he's retired, so we can just imagine how much fun they have. What a sweet dad!