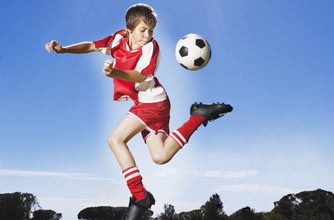 goodtomove tip No.13: Football skills
Spend time indoors or out perfecting some footie skills.
For inspiration use this link
, there are some good tutorials and videos for the kids. They'll love learning a new skill they can show their school friends. Football skills will burn around 400-500 calories an hour.
goodtomove tip: Keepy-uppy is a favourite footie skill, and once mastered will look impressive.
Calories burnt in 15mins: 125