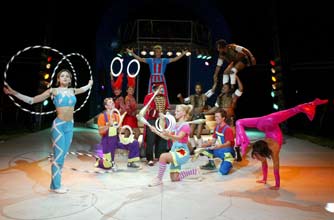 goodtomove tip No.16: Circus skills
Circus skills not only get your child to move more but will also instill many other skills, including; social and personal development, self-esteem, self-awareness, creative thinking, enthusiasm and help boost their self confidence.
goodtomove tip:
Shooting Stars Circus
run nationwide workshops, and prices vary so check the website or call to find out more. Circus skills will burn around 300 calories an hour depending on what skills you take part in.
Calories burnt in 15 mins: 75