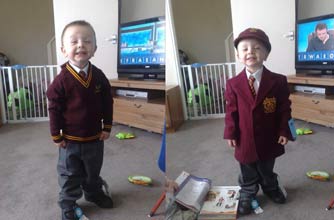 Zakk's first day at school
Auntie Abbie says: 'My 3 year old nephew Zakk trying on his uniform ready for school posing for a quick photo before his mum had pulled the tags off :P He looks so smart and cheeky. '

Well done Auntie Abbie, we chose your photo of Zakk as the winner of our PhotoBox competition. We loved how cute he looked in his uniform and his cheeky little smile!