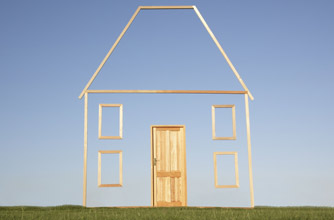 How to save money on your household bills
Act NOW to save money on your winter household bills
Energy prices have gone up again, but you can still make a big difference to your winter household bills if you switch now.
Scottish & Southern Energy
,
British Gas
and
Npower
have all announced price rises. It's likely that other gas and electricity companies will also up their energy prices in the coming months.
But if you switch to a fixed tariff now, you could save yourself a small fortune. Many energy companies are currently offering tariffs that are fixed until spring 2014 - meaning you're completely protected from price increases for 2 winters.
Gas and energy prices differ in each area and of course depending on how much you use. So we can't tell you which is going to be the cheapest tariff, you'll need to get on a comparison site and find out for yourself. Just make sure you're looking for a price that's good value and fixed for a long time. Ones we've found include:
-Sainsbury's: fixed until May 2014
-British Gas: fixed until May 2014
-EDF: fixed until June 2014
-Scottish Power: fixed until March 2014
-Southern Electric: fixed until December 2014
And remember to compare tariffs and switch again just before your contract ends!
More money-saving methods
There are other tricks and tips you might not be aware of that can make a big dent in your energy bills:
-Pay by monthly direct debit - this usually shaves a bit off your costs.
-Always check your bills - make sure your meter readings match up with your bills and let the company know if not.
-Get insulated -
loft insulation could save you around £180
, cavity wall insulation could save around £115 a year. You might even be entitled to a grant to cover the costs of insulating - check the government's Warm Front Scheme to see if you're eligible.
-Be energy smart - use energy-saving lightbulbs, always turn electrical appliances off at the wall and so on. Make sure everyone else in your house is doing the same.
-Try our
15 ways to keep warm without putting the heating on
.
Of course it's not just gas and electricity that costs you money on your household bills. Think of all the things that you pay for in your home - TV, phone line, internet connection, insurance - the list goes on. Just making a few small savings on each could save you a fortune, which is why we've come up with
30 ways to save on your household bills
- click through for some great money-saving ideas.