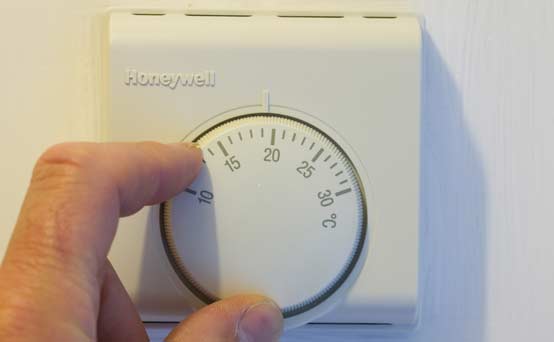 Check your thermostat
Make sure your heating is only coming on when you need it and see if you can turn your thermostat down. If you have thermostats on all radiators, consider turning them off in some rooms that aren't used very often and turn them down in others.

How much can I save? Turning your thermostat down by just 1 degree could cut your heating bills by 10% according to first-utility.com - it shouldn't be too hard, according to npower the average household temperature has gone up by 6ºC since the 1970s - from 12ºC to 18ºC - so see how much difference 1ºC really makes.