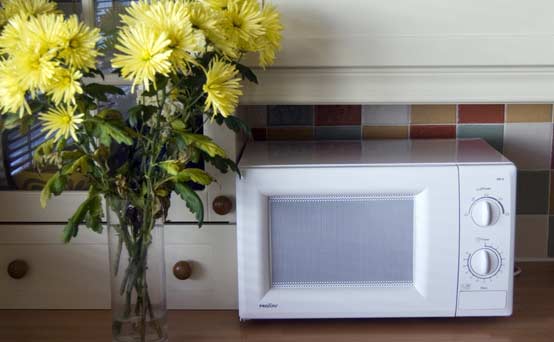 Be smart with your microwave and kettle
If you need to melt butter or heat up cooked foods, use your microwave. It's much more efficient than firing up the cooker. And using the kettle is a faster and more efficient way of boiling water than using the hob.
How much can I save?
It's difficult to put an exact figure on it, but it's likely that your kitchen accounts for just over 1/3 of your electricity bill, so any small changes in this room will help.
Get more energy saving advice from
energyrethinking.org