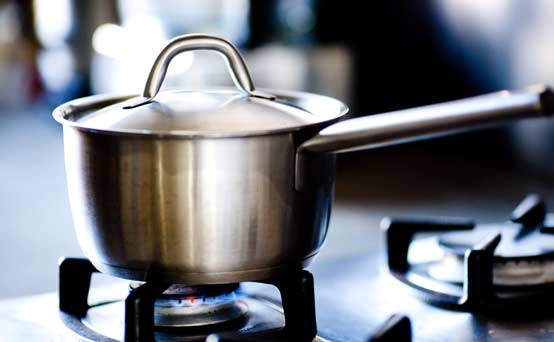 Put a lid on your saucepans
Doing this will increase the pressure which lowers the boiling point of the contents of your saucepan, plus it holds the heat where it's needed rather than letting it dissipate into the air, steaming up your kitchen.

How much will I save? It can take twice as long to heat a pan of water without the lid on compared to with the lid on, so if you can halve some of your cooking times, you'll save a small fortune over a year!