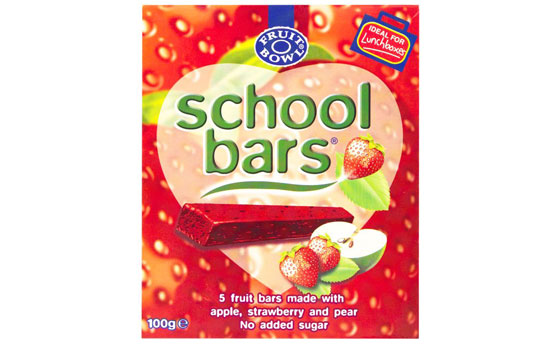 Lunchbox fruit: School Bars
As the name suggests, these fruity bars are great for kids to take to school in their lunchboxes. They are made with real fruit (each bar contains more than five times its weight in fruit) and have no added sugar in them. They're also low in fat and count towards your 5-a-day.
Price: £1.49 for 5 bars.