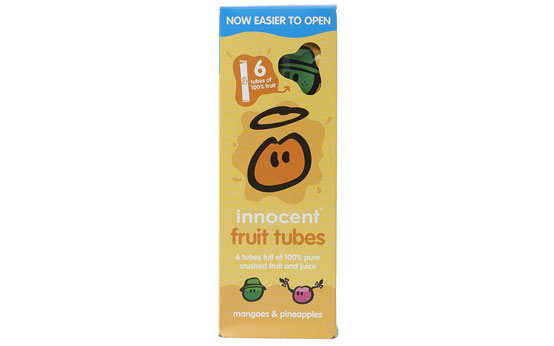 Lunchbox fruit: Innocent Fruit Tubes
We know Innocent do great smoothies but now they've created fruit puree tubes to help give kids their daily amount of fruit. Each tube is made from 100% fruit and is free from additives, artificial colours, flavours and preservatives. They're also squidgy so will easily fit around other items in the lunchbox.
Price: £2.00 for 6 tubes.