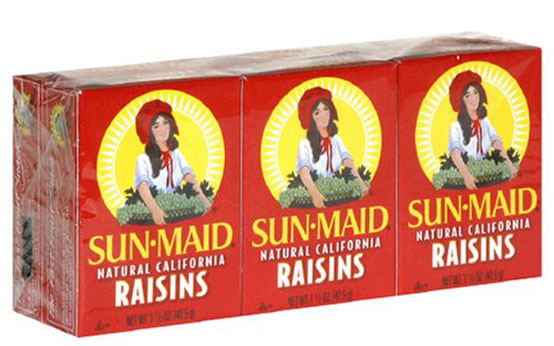 Lunchbox fruit: Sun-Maid Raisins
Packs of raisins are perfect to put in lunchboxes. Raisins are among the most nutritious dried fruits in the world, having antioxidant qualities to maintain healthy bones, teeth and gums. They also high in calories but low in fats making them a great source of energy for kids.
Price: £2.55 for 6 large boxes or 18 smaller ones.