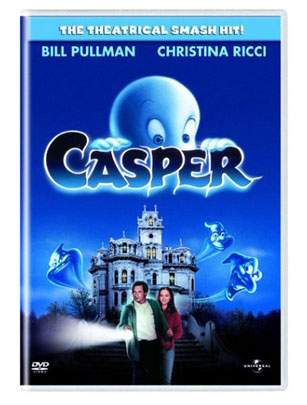 Casper The Friendly Ghost
Who would've thought ghosts could be funny? Here's a heart-warming tale about Casper, 'the friendliest ghost you know', and his three not-so-friendly, evil brothers who haunt a ruined mansion. Dr. James Harvey is hired to get rid of them but the three brothers don't plan on going anywhere. As Kat, Harvey's daughter, makes friends with Casper, the pair fight to help him and rid the house of the evil brothers - but there's trouble ahead.
Goodtoknow verdict:
Great for all the family! Rating PG.
More Halloween ideas