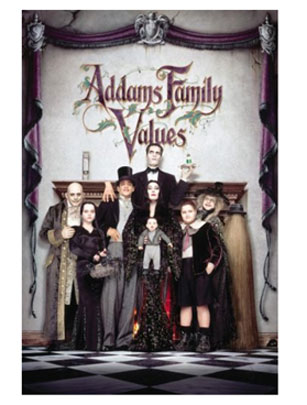 Addams Family Values
If you've ever wondered what spooky families look like, this will give you the answer. The Addams Family are as weird as they get; they even have an amputated hand for a servant! With the birth of a new sibling, children Wednesday and Pugsley are shipped off to summer camp to stop any arguments; Pubert the new-born gets a nanny. But the new nanny is strange and the question is: is she a gold-digger or a grave-digger?
Goodtoknow verdict:
A weird comedy but an absolute barrel of laughs. Rating PG.
More Halloween ideas