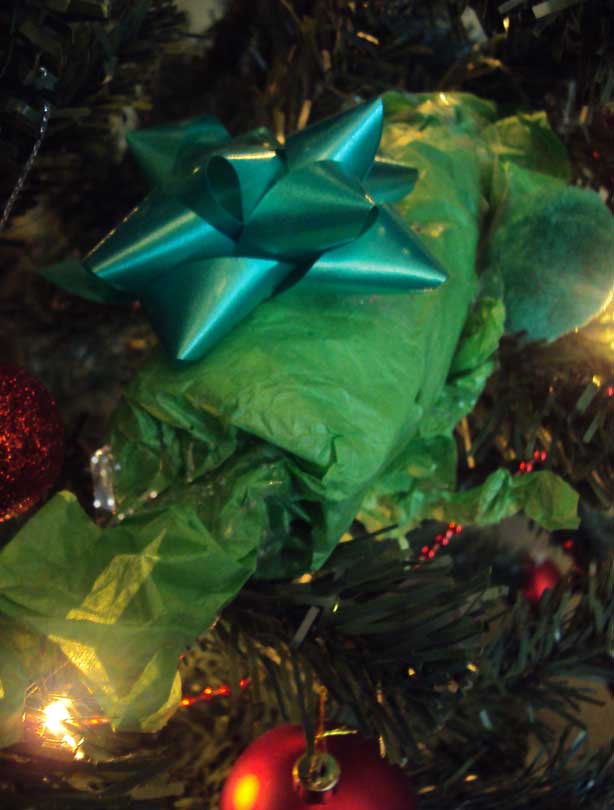 Your Christmas decorations
Homemade cracker snap from goodtoknow user Angela.

Angela says: 'This is my son Gabriel's 1st ever Christmas decoration. We made it when I volunteered to make Christmas crackers at his nursery. It's made from cardboard tubes and has more glitter and bows than a Dolly Parton outfit.

'To the untrained eye it might look like messy and torn crepe paper, but to me it's a beautiful masterpiece which takes pride of place nestled on the Christmas tree. It reminds me of just how much he's grown each time Christmas arrives.'

Our competition to win a £250 PhotoBox voucher is now closed.