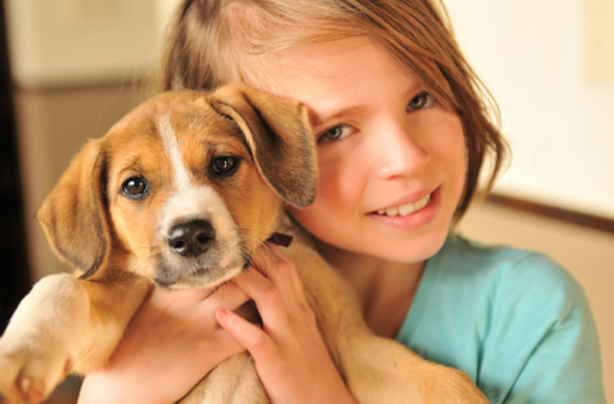 Choose the right family pet: Dogs
GTK says:
Worried about dogs with small kids? The aggression of a dog depends more on the actual dog than its breed. It's important to take time to choose the right dog and train them properly.

The local vet says:
'The biggest bit of advice I'd have for anybody wanting a dog is don't hurry. It's a big decision and you have to wait until the right one comes along. Even if you see a dog that looks right for you, always walk away and think about it.'
Things to remember:
Dogs can be hard work and will take up a high percentage of your time. All social animals need at least 20 minutes of attention each day, but dogs also need a 30-minute walk, at least twice a day, depending on the animal. It will also need pet insurance which is more expensive in pure breeds as some have health problems.
Family rating?
Choose wisely. Dogs are fantastic for families with space at home and those with gardens or parks nearby.
Get up to £40 cashback with our
pet insurance cashback deals
.