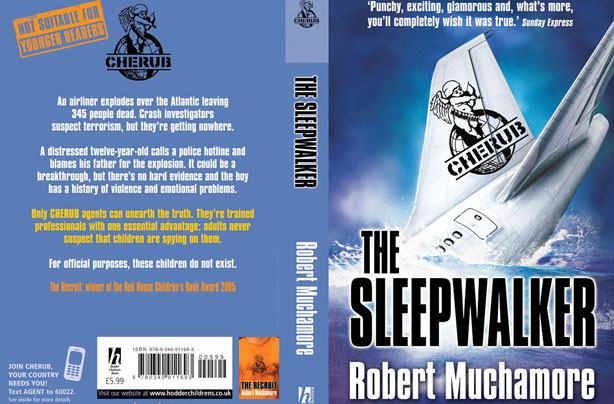 The Sleepwalker
The Author: Robert Muchamore

What's it about? An airline explodes over the ocean in a suspected terrorist attack. Who will solve the case but the specially trained child spies of CHERUB?

Why will teens love it? Teens are the true heroes of this book so kids seem to love it.