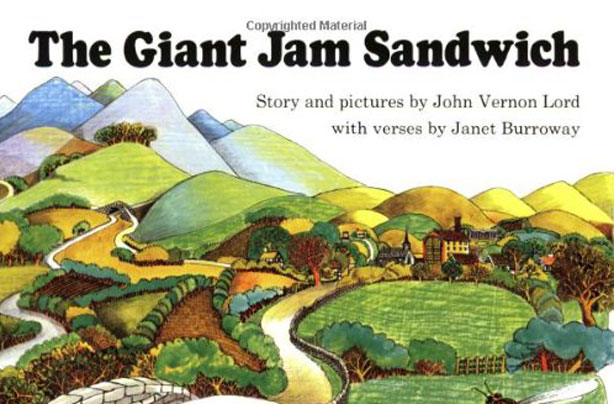 The Giant Jam Sandwich
The Author: John Vernon Lord and Janet Burroway

What's it about? A group of villagers hatch a plan to make a giant jam sandwich to get rid of a swarm of bees in their town. A really underrated classic in our opinion.

Why will toddlers love it? What's not to love? There's comradery, a giant jam sandwich and plenty of pictures. Tick, tick, tick!