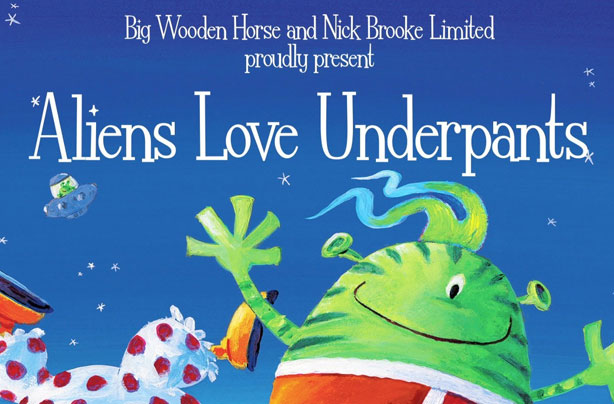 Alien's Love Underpants
The Author: Claire Freedman and Ben Cort

What's it about? This story is about a group of aliens who come down from space to steal people's underpants, because they don't have them where they're from - guaranteed laughs!

Why will toddlers love it? Colourful drawings, funny words, nearly-toilet-humour and great rhymes.