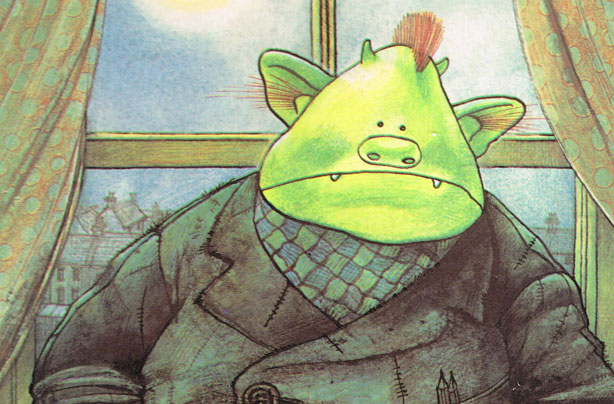 Fungus the Bogeyman
The Author: Raymond Briggs

What's it about? Fungus is a bogeyman that lives in the dark and disgusting Bogeydom. Follow a day in his life while he goes about his business of scaring humans.

Why will toddlers love it? Children will love the repulsive detail given to describe Fungus and everything he does.