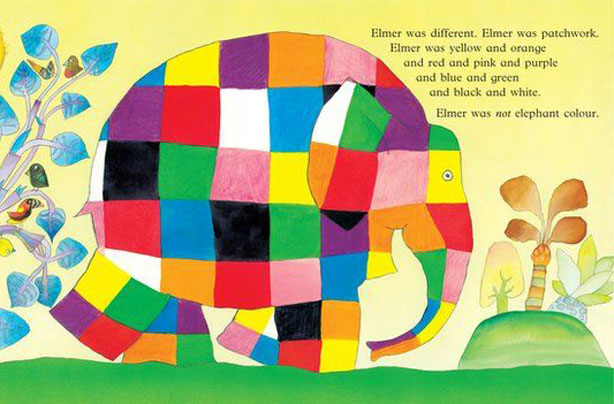 Elmer the Patchwork Elephant
The Author: David McKee

What's it about? Elmer isn't like everyone else in the jungle - he's a colourful patchwork elephant. When Elmer's friends laugh at him, he discovers that it's not because of how he looks, but because he's happy and lovable.

Why will toddlers love it? He's a colourful elephant!