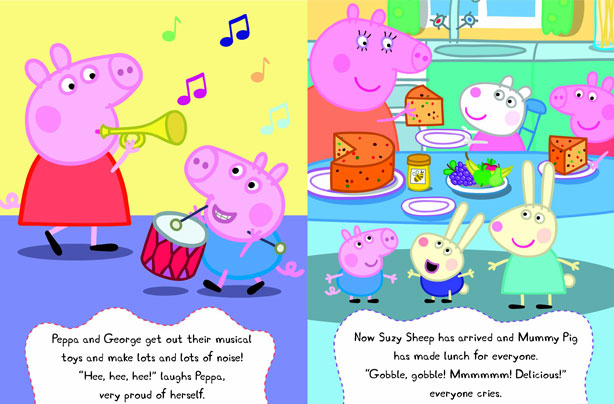 Peppa's Super Noisy Sound Book
The Author: Ladybird

What it's about? Peppa and George's very quiet day turns into a noisy one when they discover all sorts of things to crash and wallop on in the house.

Why will toddlers love it? There are 18 sounds for them to press, plus who doesn't love Peppa Pig?