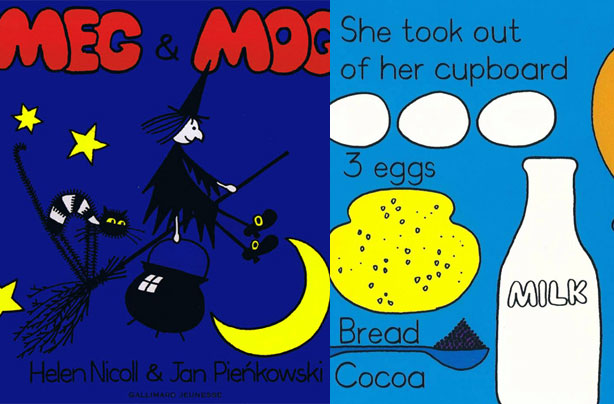 Meg and Mog
The Author: Helen Nicoll and Jan Pienkowski

What's it about? Meg the witch and Mog the cat and their adventures and dodgy spells. She just never seems to get them quite right.

Why will toddlers love it? The language is really simple, so perfect for little ones, and with bold colourful illustrations it's a fun read.