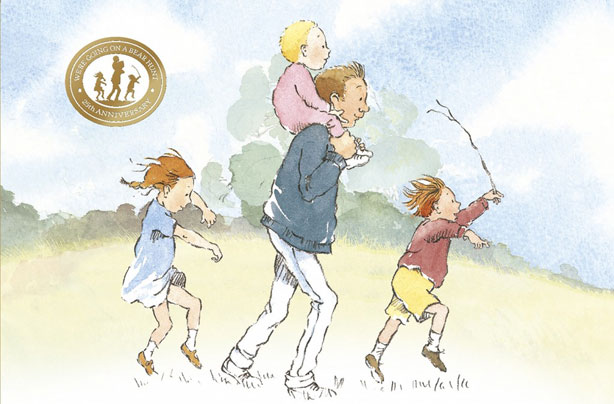 We're Going on a Bear Hunt
The Author: Michael Rosen

What's it about? Follow a family as they go on a walk to hunt for a bear, singing songs as they go.

Why will toddlers love it? There are great sound effects and plenty of repetition to help little ones learn and recognise simple words.