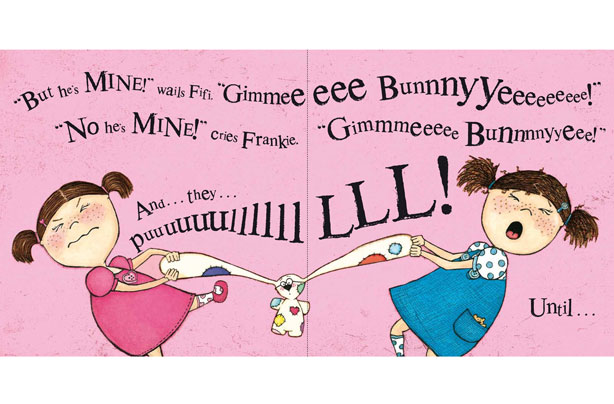 Mine!
The Author: Rachel Bright

What's it about? Twins Frankie and Fifi find it difficult sharing their favourite toy, but luckily Granny's on hand to show them how.

Why will toddlers love it? A story that will teach them how to share in a lighthearted and engaging way. The illustrations and layout of the text make it a quick, fun read for bedtime.