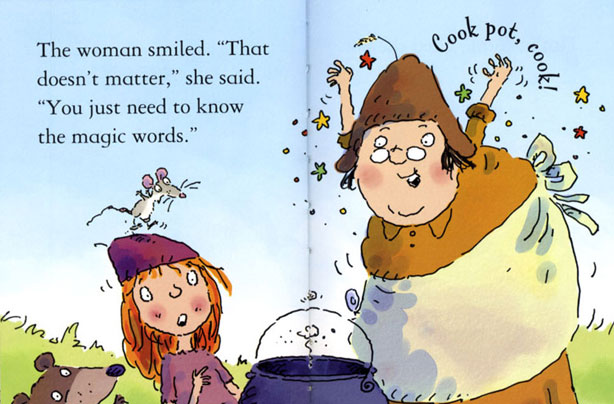 The Magic Porridge Pot
The Author: Traditional story

What's it about? One day a poor little girl is given a magic porridge pot that cooks all the porridge she could ever wish for, but what happens when she can't make it stop?

Why will toddlers love it? A simple funny story and if you find an edition with colourful illustrations and large words on each page it's perfect as a very early read for little ones.