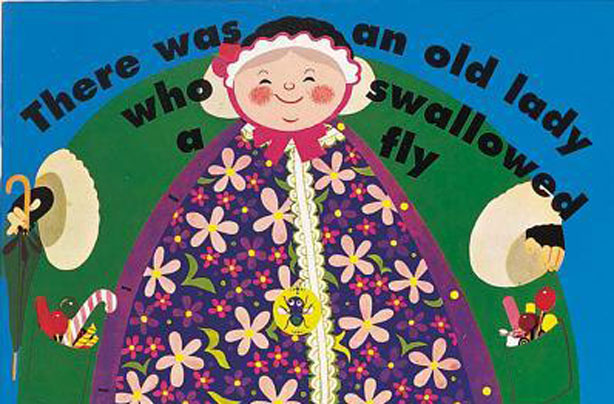 There Was an Old Lady Who Swallowed a Fly
The Author: Pam Adams

What's it about? A book based on the ridiculous but hilarious nursery rhyme of the woman who swallowed a fly.

Why will toddlers love it? The pictures throughout keep getting wider and wider so you can see all the silly things the old lady has swallowed. They'll love all the animals and seeing all of them inside one another.