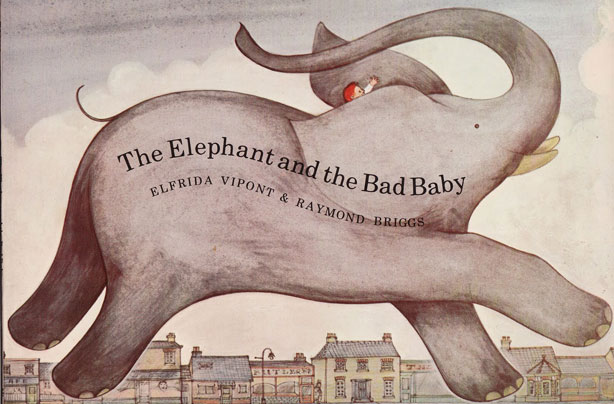 The Elephant and the Bad Baby
The Author: Elfrida Vipont and Raymond Briggs

What's it about? An Elephant takes a Bad Baby for a ride and they go 'rumpeta, rumpeta, rumpeta down the road.' They help themselves to ice creams, pies, buns, crisps, biscuits, lollipops and apples, and the shopkeepers follow them down the road shouting and waving.

Why will toddlers love it? It's a clever way of teaching children the importance of saying please.