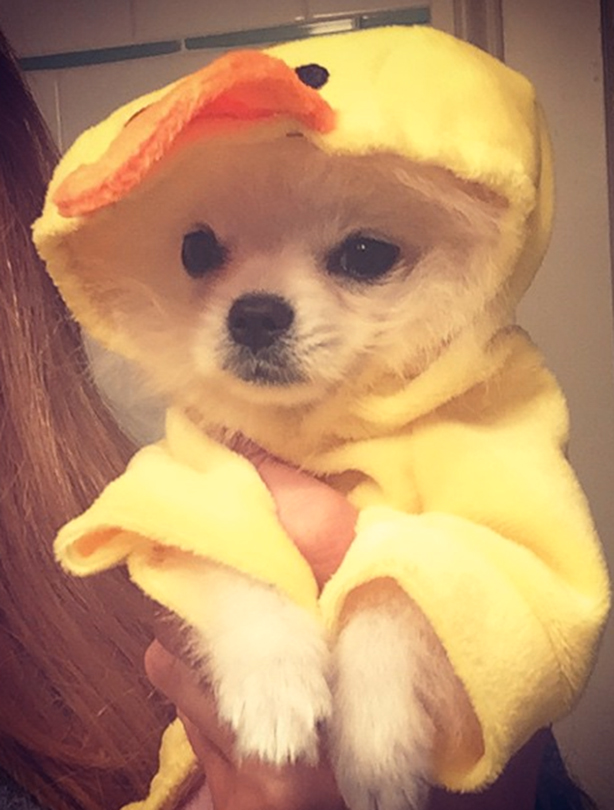 Paris Hilton dogs in clothes
Looking for inspiration to keep your pooch well dressed? Or just like the idea of looking at dogs wearing clothes? Either way, we hope you enjoy these pics of some of the trendiest canines around...

Paris Hilton's been at is again, dressing her pup Prince in the cutest dog outfit we think we've ever seen.

What's cuter than a small fluffy pooch? A small fluffy pooch dressed as a small fluffy duckling, that's what. Presumably fresh from a bath, little Prince was snapped on Paris' Instagram snuggled up in a duck dressing gown. Awwwww.