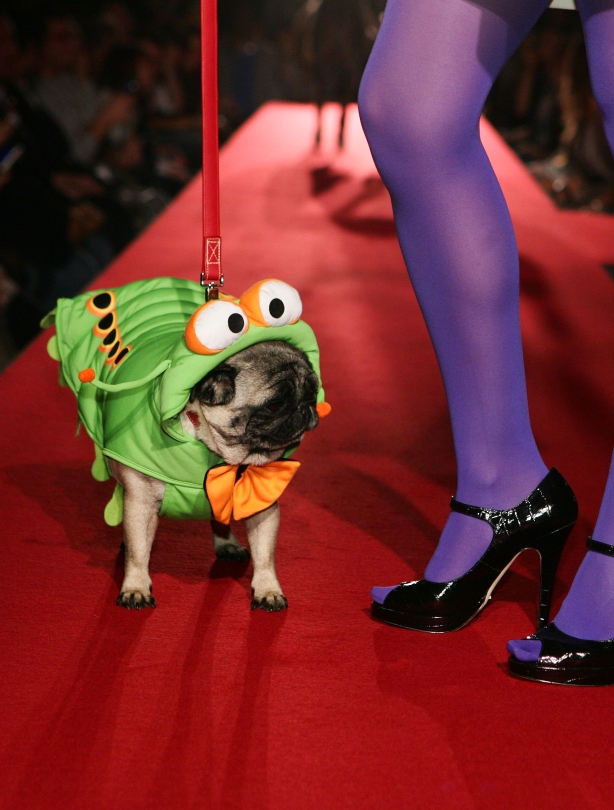 Swallowed by a caterpillar outfit!
At the same catwalk show, this adorable pug dressed up in what we think is a caterpillar outfit. He doesn't look particularly comfortable, but was still the star of the show in our eyes.

Canine style factor: 6 - maybe not the most stylish outfit but cute as a button.