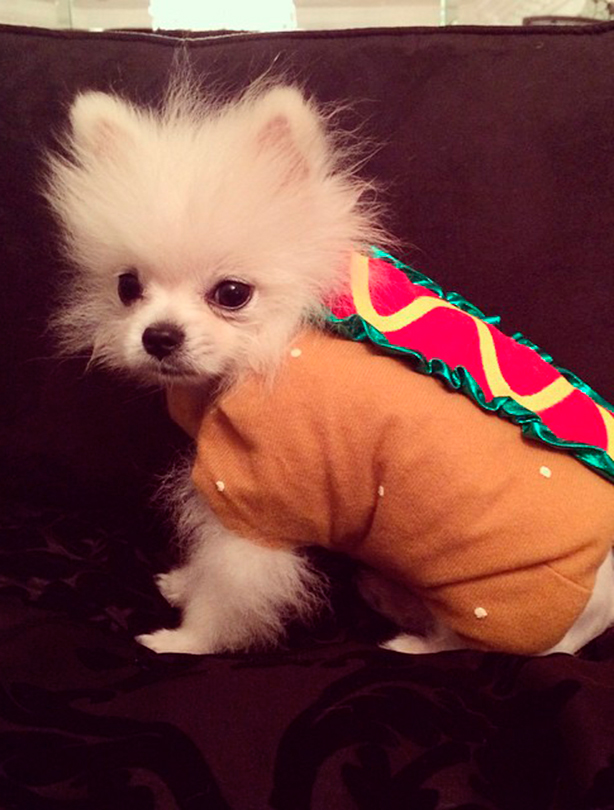 You look good enough to eat!
Paris Hilton's pooch looks less than impressed at being dressed as a hotdog, perhaps he's worried someone will mistake him for a real one! Whatever the reason for his bemused expression we love his little fluffy face popping out of his costume. Paris uploaded it to her Instagram account, asking fans whether they thought Prince, the puppy, should wear it for Halloween. It's a yes from us.

Canine style factor: 6 - it's not the most stylish getup, but if there were points for cute, this little guy would be winning!