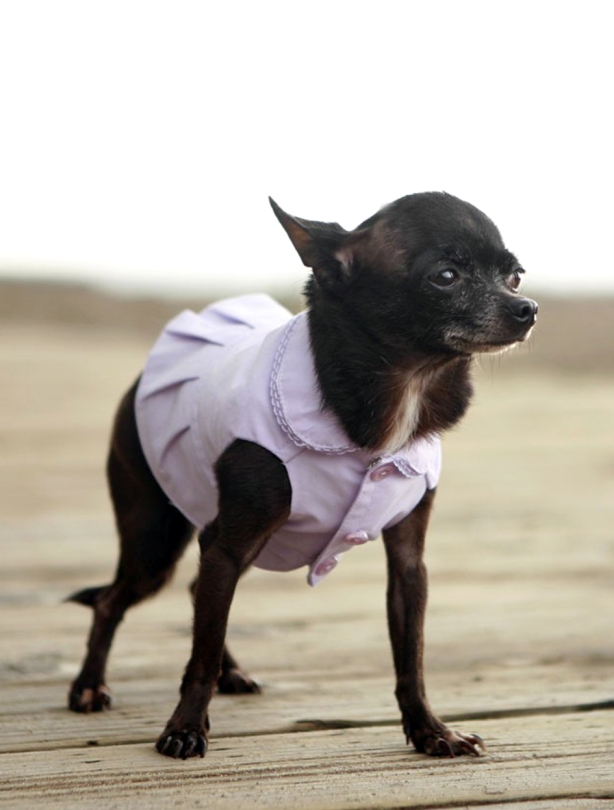 Pretty pup
This pretty little pooch showed off some summer style in a purple sleeveless dress. The pleated skirt and figure-hugging bodice make for a very flattering outfit.
Canine style factor:
8 - we can see her being walked on the streets of Paris!
Where to next?
-
Funny cat pictures
-
Who's your favourite famous dog?
-
Animals in love