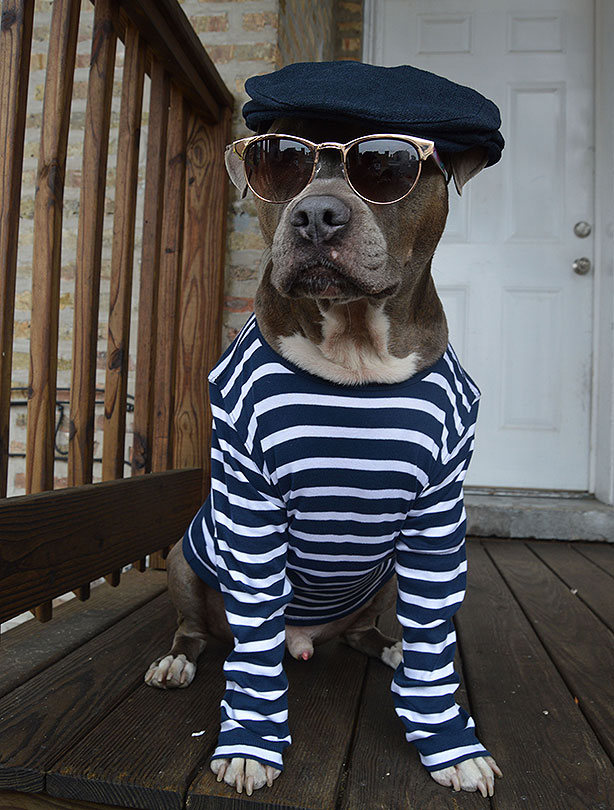 Oo la la!
J'adore la tenue de ce chien aka we love this pit bull's outfit! He's called Chango and he even has his own stylish
Instagram account
. We're obsessed! The French inspired outfit is tres chic and we can totally see Chango strutting down the catwalk.
Canine style factor: 9 - he just needed a neck scarf to complete the look.