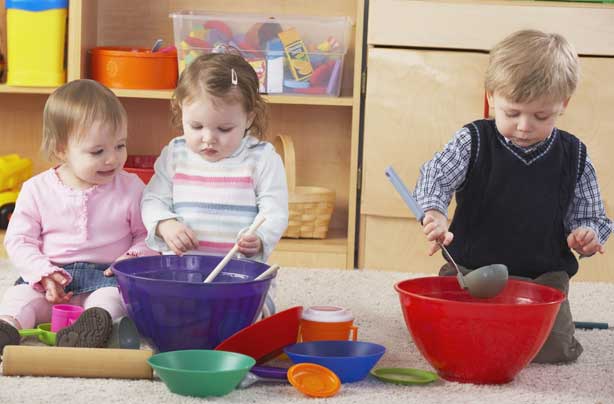 Cheap and free toys
You'll probably get given lots of toys so you won't have to worry too much but joining baby toy schemes such as the Early Learning Centre is another way. Mother of 2 Caroline McCarthy says, 'They send a 20% off voucher every birthday and Christmas. Also use your local library and toy library. IKEA do beautiful wooden children's toys. Their baby playgym is about £20 and endlessly brilliant - and wooden, for eco-minded mums.'
To find your nearest toy library, check your local council's website or give them a ring. There are currently about 1,000 toy libraries throughout the UK. You could also suggest a toy swap with other mum friends too as their kids are bound to have different gadgets and toys. It's a great way to rotate.
Make sure you also receive your free Bookstart Baby Pack from
bookstart.org.uk
. The pack contains books, a rhyme poster, book token and tips and is usually given to you by your health visitor or you can ask at your local library.