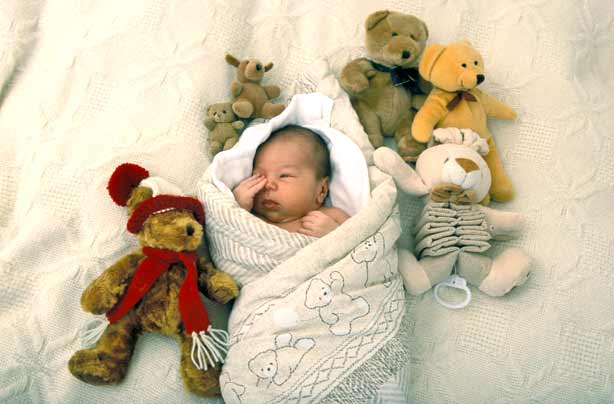 More money-saving new baby tips
Prepare a baby gift list. Your friends and family will want to buy something so you may as well not end up with 10 'My First Baby' albums. If possible, keep the list fun so people feel they've bought you something other than cloth nappies!
Don't double up unnecessarily e.g. buying a changing mat and a travel version. Buy the travel version and use it at home.
Don't spend a fortune on the nursery. 'I bought a brilliant set of shelving units from IKEA for £130 instead of the £500 minimum found elsewhere,' says mum of 2, Caroline McCarthy. 'Also painting wooden furniture is easy and you can buy stencils for nursery walls like The Gruffalo which can be peeled off when they move onto the next stage.'
As well as the main supermarkets, stores like Lidl and Aldi can also be great for nappies, baby products like shampoo and wet wipes. Also check out Poundland, Wilkinsons and Peacocks and snap up multi-buy and BOGOF deals.
Where to next?
- More advice on
preparing for a baby
- Where to buy
cheap children's books
- Mum's guide:
Make extra money
at home