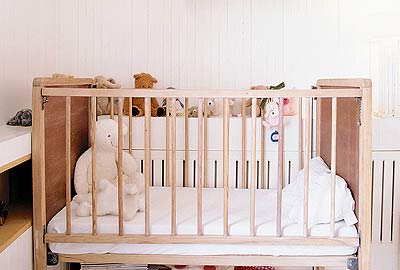 Cots, cribs and Moses baskets
Guaranteed you'll have had tons of advice about the baby's sleeping arrangements. Many parents start with a Moses basket or crib with linen. Moses basket are versatile, lightweight and you can move it around the house or take it with you when out visiting. Good-quality baskets with a comfy mattress provide a snug sleeping place and you can also buy basket stands which hold the basket and can be rocked.
However, some parents skip the basket/crib - some say they hardly used Moses baskets and they take up space too. However it's a personal choice which one you go for. If you go straight for cots,
IKEA
sell a good range of cots and mattresses, often cheaper than other shops like John Lewis, Boots or Mothercare. Their current cheapest cot sells at £34.90.
So-called budget brands are often up for debate. It goes without saying that safety is priority, but cheaper brands still have to pass product quality and safety tests (and are sometimes manufactured by the same companies). Also good-value is
kiddicare.com
, their current cheapest cot at £39.99.