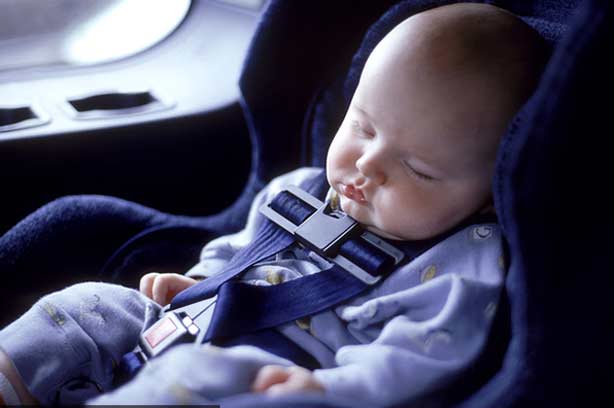 Car seats
This is a must-have (even if the only journey you do is from the hospital to your home) and the one item you should buy new for safety. If you do use a second-hand one, you must be certain of its history and test it in your car as car seat sizes vary based on your baby's age and weight. It must be properly installed, tightly secured with very little movement. Group 0 rear-facing infant carriers (for better head and neck support) are for newborns up to 9 months (up to 10kg/22lb) andGroup 0+ for newborns to five to 18 months (up to 13kg/29lb).
Leading mum blogger at
themumblog.com
Liz Jarvis says, 'There are some things you should avoid getting second-hand for safety reasons: Your baby's mattress and their car seat, for example. It's very important these items are bought brand new, particularly in the case of mattresses, and car seats should only be second-hand if you're absolutely sure about their previous history.'
Car seats often have age/size restrictions so save money with a convertible car seat from birth to 4 years and check that they're suitable for your car.
Kiddicare
currently sells its cheapest car seat (Essentials Cruz Car Seat - Black/Red) for £24.99 while
bambino direct
sells the Graco Junior Baby Base for £29.95 plus £2.50 delivery (free for orders over £50) or free collection if you live near their Huddersfield showroom.