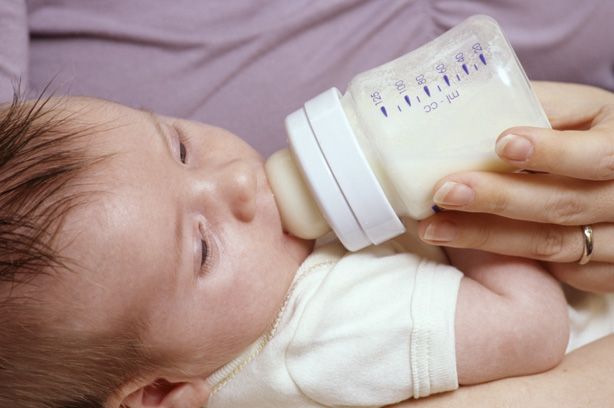 Baby milk - bottle feeding
Breastfeeding doesn't work for everyone though. Although bottle-feeding can be more costly - formula milk, bottles and sterlising equipment - you can save money by sterlising for free without any complicated gadgets - think of what your granny and granny's granny would have done!
Sterilising using boiling water, (instead of using an electric sterliser or cold water sterilising solution), is easy but be careful to avoid scalds and check what you're sterlising is safe to boil. Boil the equipment in water for at least 10 minutes and make sure everything is fully submerged. Wash your hands and disinfect the surface where you'll put the bottles and teats. If you're not using them straightaway, place the teat and lid on, so the bottle's interior stays uncontaminated. Also, check teats and bottles for tears, cracks and other damage as boiling can damage them faster. The NHS also has this
handy guide
.
Formula milk is available in most supermarkets. There are fixed prices so you can try the best-value one and switch if it doesn't work. If and when you move onto follow-on milk, you can use
mysupermarket.co.uk
to see which store is currently running offers and compare with Boots and Superdrug. If there are BOGOF offers, stock up.