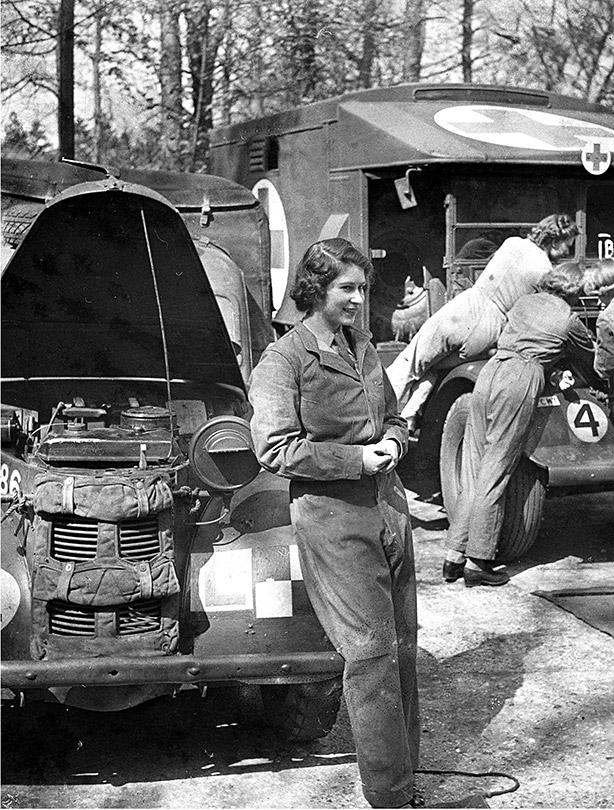 The Queen: 1945
Well, we bet you never thought you'd see our monarch looking like this!

Here's the Queen in 1945, learning vehicle maintenance at the Military Police Centre in Surrey, as part of her training as a T.S. Officer during the Second World War.

She was invited to join the Women's Auxiliary Territorial Service as an honorary second subaltern as part of the women's war effort.