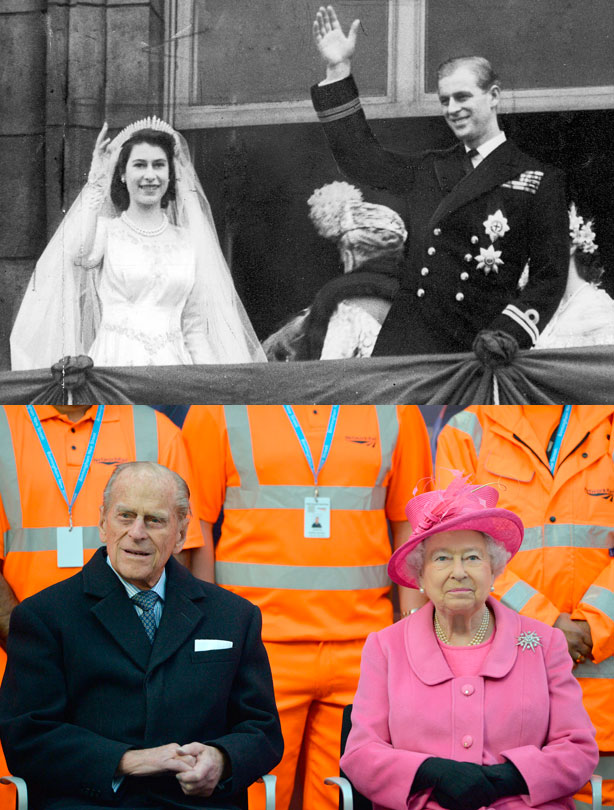 The Queen and Prince Phillip's wedding anniversary: November 2015
Queen Elizabeth and her husband Prince Phillip have a big reason to celebrate, as they've reached their 68th wedding anniversary!
The couple, pictured above on their wedding day and below earlier this month, married at Westminster Abbey on the 20th November 1947. Their ceremony was one of the first major public events after the end of World War II - Elizabeth had accepted Phillip's proposal on the spot the year before, without even consulting her parents.
'She really was radiant, with her diamond tiara on top. And she was very much in love,' one of her bridesmaids recalls to People magazine.
The Queen and Prince Phillip have since had four children (and even more Corgis) together, and appear to have remained just as in love as the day they got hitched.
As a senior courtier once commented: 'The Queen admires him for many things, but mainly I think for the way he has managed to remain himself - the same man she married.'
From her baby photos to her wedding day, and even some horse riding, driving, and a spot of mechanics along the way, these photos will give you a glimpse into the life of our Queen, who's sat on the throne for 63 years!